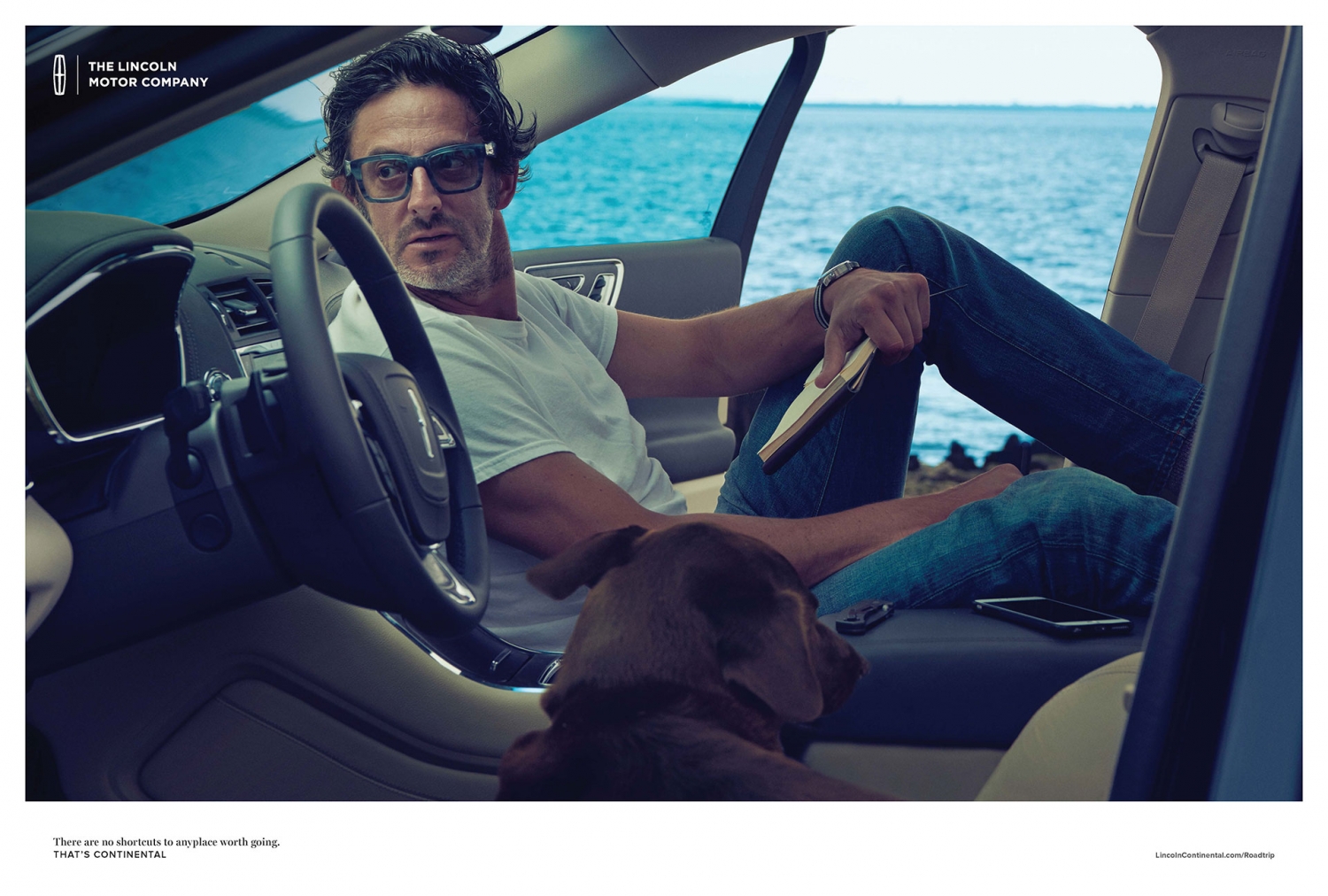 Read the original AdWeek article.

Director Ben Younger, on the other side of the camera this time, in the new print campaign for The Lincoln Motor Company and Hudson Rouge, shot by the iconic photographer Annie Leibovitz.
The Lincoln Motor Company is out with a new print campaign shot by Annie Leibovitz, the iconic portrait photographer's first ads for a car.

The images feature musician Jon Batiste, artist Tali Lennox, actor Giles Matthey and director Ben Younger in and around the automaker's 2017 Continental, set against downtown backgrounds and country landscapes.

Overall, they are meant to convey a story about a group of up-and-coming creative professionals on a road trip from Brooklyn to upstate New York, featuring headlines like "How worldly you are has nothing to do with a passport" and the tagline "That's Continental."